Mayor
Pastor Shannon Wright is a  non-profit executive and former first Vice President of the Yonkers NAACP who has committed her life to improving public education and creating avenues to enhance the life of today's youth in general. She has always been actively involved in community improvement. Shannon Wright is no stranger to the community as a pastor, radio personality, and ultimately a Youth Guidance Commissioner of her hometown. She also served as the NJ NAACP youth and college advisor along with being a member of the state board of directors.
She believes in adherence to the Constitution. Shannon uses her voice in the media to encourage individual responsibility, uphold the value of human life, and diligently work to break the cycle of poverty by encouraging choice in education and job training options. She is a Frederick Douglass Republican with a strong belief in Frederick Douglass's core principles.
The Wrights' moved to Baltimore to be close to family after losing their home and Church as a result of Hurricane Sandy. The Wrights' set down roots and began again just to have their new ventures all but destroyed after the unrest of 2015
President of the City Council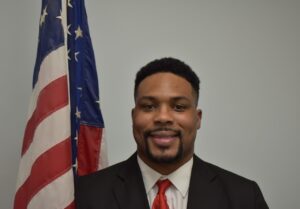 Jovani is proud to be a native Baltimorean and currently lives in West Baltimore with his wife and two children. A natural problem solver, Jovani currently works as a cybersecurity engineer where he identifies and fixes complex problems on a regular basis. Jovani routinely volunteers his time to mentoring and encouraging young Black males to pursue careers in science and technology. He is guided by his Christian faith which provides him with the strength and wisdom to actively pursue change for Baltimoreans. As city council president, Jovani hopes to continue his lifelong commitment to service and his vocation of solving problems to help address Baltimore's persistent challenges.
City Council - District 2
Not sure of your district? Find it here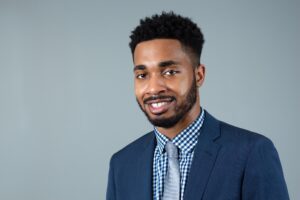 Brendon Joyner El is running for Baltimore City Council in District 2 and is a native of West Baltimore. Brendon is a graduate of Edmondson-Westside High School and Morgan State University. Brendon is pursuing a Master's in Education Administration. Currently, Brendon is an educator within the Baltimore City public school system. Brendon is a husband, father, mentor, and homeowner in Northeast Baltimore's Cedonia community.
City Council - District 3
Not sure of your district? Find it here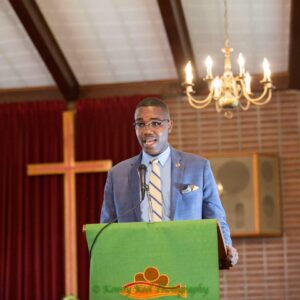 David Marshall Wright is a compassionate conservative running to represent ALL the people of Baltimore's 3rd District. He is a long-time Baltimore resident, a graduate of the University of Baltimore, a former Senior Pastoral Associate, and an active member of the Maryland National Guard.
City Council - District 6
Not sure of your district? Find it here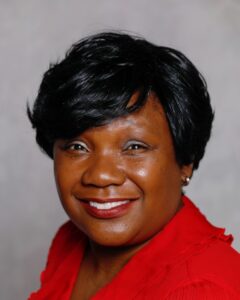 Michelle Andrews is a proud mother, a Baltimore native, and a financial planner who is seeking to become the next city councilwoman from District 6.  Michelle's ties to Baltimore's 6th district span decades.  She follows a long line of strong women who strive to make ends meet while still lending a helping hand for those in need.
The 6th district of the Baltimore City Council is a West Baltimore district that extends south of West Belvedere Avenue and Northern Parkway (Central Park Heights and Pimlico neighborhoods) to neighborhoods like Ronald Park and Evergreen that are north of West Cold Spring Lane.  Michelle and her family have resided in this district for generations.
Michelle credits her grandmothers for instilling in her the values of entrepreneurship and public service.  As a child, Michelle worked alongside her maternal grandmother in her slipcover and drapery shop in Baltimore.  In her time, Michelle's maternal grandmother was among the most successful Black businesswomen in the city.  Michelle's paternal grandmother was also an entrepreneur, owning a successful beauty shop in West Baltimore.
Michelle carries the spirit of both grandmothers as she strives to make Baltimore city council an institution that hard-working folks can be proud of.  She brings with her a strong work ethic and nearly 15 years of experience of helping young women—and their families—lead positive, productive lives.  She is a natural leader who knows that to stand tall one must kneel to help others.  She is thoughtful, caring, and will never turn a blind eye towards the real issues that matter to Baltimoreans.​
City Council - District 5
Not sure of your district? Find it here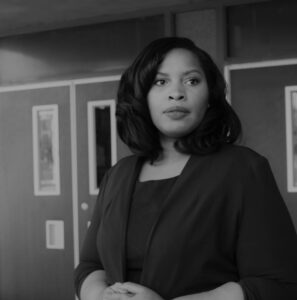 Maria "Mandela" Vismale is a quintessential Baltimorean. Named after global activist, Nelson Mandela, Maria's middle name is not only special to her but it gives you some insight into how she was brought up to unify, fight injustice, and implement change to help people. She was born in the Grove Park neighborhood in Baltimore City, attended Western College Preparatory High School, and loves family, Old Bay seasoning, and The Ravens. She is the oldest of four and grew up in a middle-class family. Her father worked for the Department of Defense and her mother worked as a language arts teacher. Her family had differing political backgrounds and beliefs, but instilled in her a love for tradition, faith, politics, hard work, and civic engagement.
Growing up in Baltimore taught Maria the importance of hard work and community involvement. She learned to combine faith and works.  As a youth, Maria rallied the community with members of the Howard Park Civic Association for a new grocery store on Liberty Heights (which is now ShopRite). She served at Saint Peter Claver Soup Kitchen, a soup kitchen that her family started. She also spoke out as a Baltimoreans United in Leadership Development (B.U.I.L.D) Youth Advocate in front of City Council and national newspapers at the age of 17, for increased recreation centers funding.
From attending Grove Park Elementary Public School to graduating from the first HBCU Lincoln University founded in 1854 – during her time there, she studied abroad on a scholarship in Prague, Czech Republic, Maria understands how important education/ training options are for every child to become a productive adult. Maria, also, understands the importance of history and helped bring back the NAACP to her campus where she registered students to vote and wrote her chapter's Constitution/bylaws before graduating.
After graduating, one of her first jobs after college was as a salesperson at a local car dealership Exclusive Motor Cars. She loved her interactions with everyday people during her time in that role. Maria believes that public service requires one to be a skilled communicator, negotiator, and having a genuine love for people.
Today, Maria works as a defense investigator. Maria has a heart for the youth and young adults of Baltimore, middle-class families as well as disenfranchised members of the community. She will fight corruption and bring back Baltimore to its pinnacle of success for everyone.
As your city councilwoman for Baltimore, Maryland's 5th District, Maria will bring a fresh and fair perspective when it comes to solving problems and helping all people.
City Council - District 7
Not sure of your district? Find it here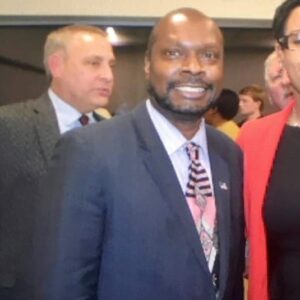 If you're involved in community service, you've likely heard of Chris Anderson.  Chris is a native Baltimorean with deep roots in the city.  He is currently running to be your next city councilman from the 7th District of Baltimore City.
The 7th district of the Baltimore City Council, a West Baltimore district that largely surrounds North Avenue.  District 7 includes neighborhoods like Fairmont, Walbrook, Mondawmin, Easterwood, Penn North, and Reservoir Hill.
As a young man, Chris could be seen helping his late grandfather, Christopher Bland, who owned and operated Bland's Carryout, a popular eatery in the 7th district.  Through working at the carryout, Chris learned the values of hard work and discipline in addition to seeing first-hand the pride that came with serving flavorful meals to the residents of the 7th District.  Chris then attended Carver Vocational-Technical High School and later Baltimore City Community College where he studied criminal justice.  His interest in service led him to enlist with the U.S. Coast Guard where he proudly served in securing our nation's ports.
Chris' career in service is complemented with a deep commitment to helping society's most vulnerable populations, particularly young African American males.  Chris has marched alongside many community activists in support of causes targeting corruption and cronyism.  He has spoken out in various community forums on the critical need for fiscal, ethical, and moral accountability and transparency in the 7th District.
Chris regularly attends New Shiloh Baptist Church in West Baltimore and has served on various church ministries including youth mentoring with Project RAISE, a program dedicated to enhancing the reading skills of Baltimore City students.  Like many residents of the 7th district, Chris is tired of the rampant corruption and mismanagement in Baltimore's City Hall.
City Council - District 10
Not sure of your district? Find it here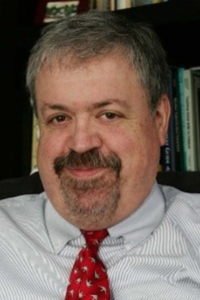 Dr. Michael Nolet is a proud long-time Baltimore resident and father who is currently campaigning to be your next city councilman from District 10.
The 10th district of the Baltimore City Council, the southernmost district that extends from Morrell Park and Carroll Park in the north to Cherry Hill and Curtis Bay in the south.
Dr. Nolet has been a licensed psychologist in Maryland for nearly 20 years having obtained his doctorate from UMBC.  Since completing his studies, Dr. Nolet has worked with clients from a variety of backgrounds and ages.  His decision to pursue advanced degrees was motivated by an inherent belief in the ability of individuals to bring about change in their lives and to overcome childhood trauma to become the best versions of themselves.
Dr. Nolet's educational and clinical background allows him to see Baltimore's problems from a systemic perspective.  As a proud resident of Baltimore's 10th district, Dr. Nolet has examined the complex interactions that have created and sustained problems in the city.  He knows—as many of us know—that Baltimoreans are struggling.  Crime, homelessness, corruption, substance abuse, and deep distrust between citizens and their leaders have led us down a very bleak path.
As an advocate and city councilman from District 10, Dr. Nolet hopes to engage and empower Baltimoreans to become instruments of change and overcome issues that have long plagued our city.
City Council - District 12
Not sure of your district? Find it here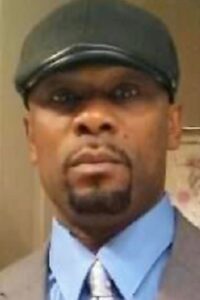 Eugene Boikai is a proud father of four and a blue-collar community member who has devoted his life to building a better District 12.  He has worked predominantly in construction and has devoted his free time to volunteering in Baltimore's Eastside.  He regularly mentors youth in the Eastside community in addition to supporting District 12's elderly residents by taking on minor construction projects in their homes.
District 12 is Baltimore's most central district covering Remington and Old Goucher neighborhoods on its northside and Perkins Homes and Jonestown on its southside.  Like many residents of the District, Eugene feels that REAL change is needed in Baltimore's City Council. Rampant corruption, indifference, gentrification, and unaccountability has left many of Baltimore Eastside neighborhoods in disrepair.  Time is up for entrenched politicians, let's let Baltimore live.
City Council - District 14
Not sure of your district? Find it here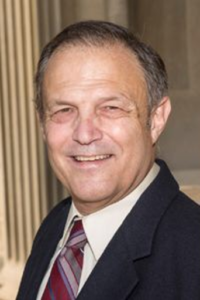 Dr. Long knows a thing or two about how to manage and fix problems:  He is a trained chemist who worked for Johns Hopkins University for nearly 33 years.  At Hopkins, Dr. Long monitored instrumentation and budgets for research projects that employed countless Baltimoreans.
Dr. Long earned his doctorate in chemistry from Indiana University and completed both his undergraduate and Masters at Hopkins.  As a professor and researcher, Dr. Long mentored countless youth, many of whom were first-generation college graduates from Baltimore.  Now retired, Dr. Long routinely volunteers and helps people in his community on tasks ranging from career mentorship to building and repairing radios (and yes, he really loves doing this!).
Dr. Long is a candidate for the and is focusing on the 14th district of the Baltimore City Council, a North Central Baltimore district of 46,000 residents. The 14th District is a diverse community, extending (east to west) from Belair to Falls Roads and(north to south) from Coldspring Lane/Argonne Drive to 25th/29th Streets.
Dr. Long wants to Make Baltimore Green Again!  While this may seem like a play on words, it addresses the deeper issue of making Baltimore a greener, healthier, and safer place to live.  For too long, Baltimore's City Council has become a means to an end for career politicians.  Too often, council members have turned a blind eye to community needs and instead focused on their own political ambitions.  Dr. Long will end this cycle in District 14.  He will not only make Baltimore's City Council a responsive institution, he will tirelessly work to make our city the best it can be.